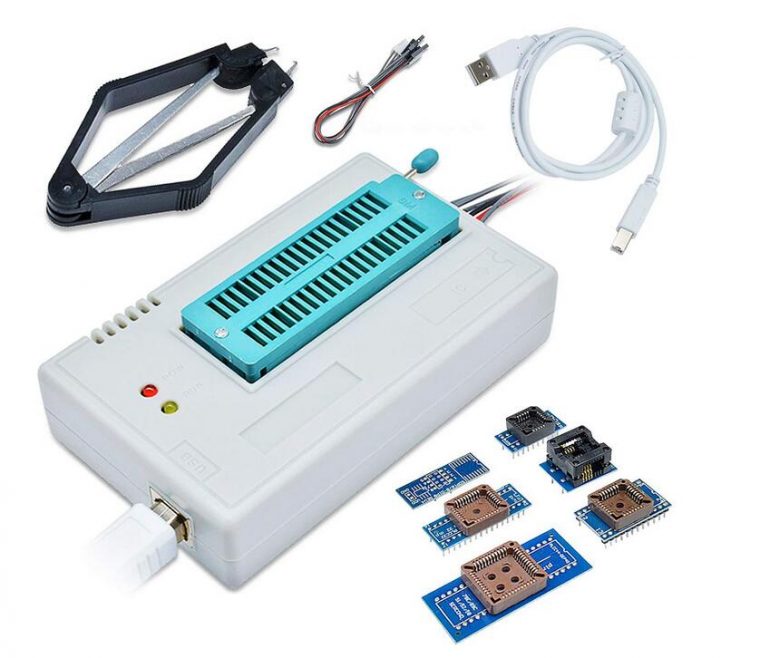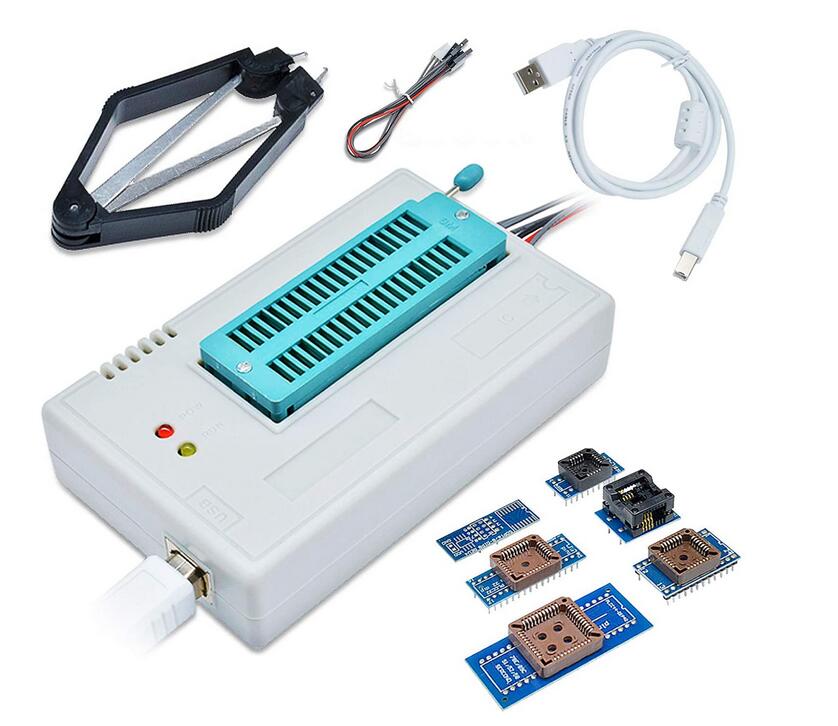 What is TL866II Plus Programmer?
TL866II Plus Programmer designed by autoelectric technology company (http://autoelectric.cn),is third generation professional programmer.TL866II Plus Programmer has a reliable application running on WINXP,WIN7,WIN8 and WIN19, ultra-small code -runs faster and supports English and Chinese languages.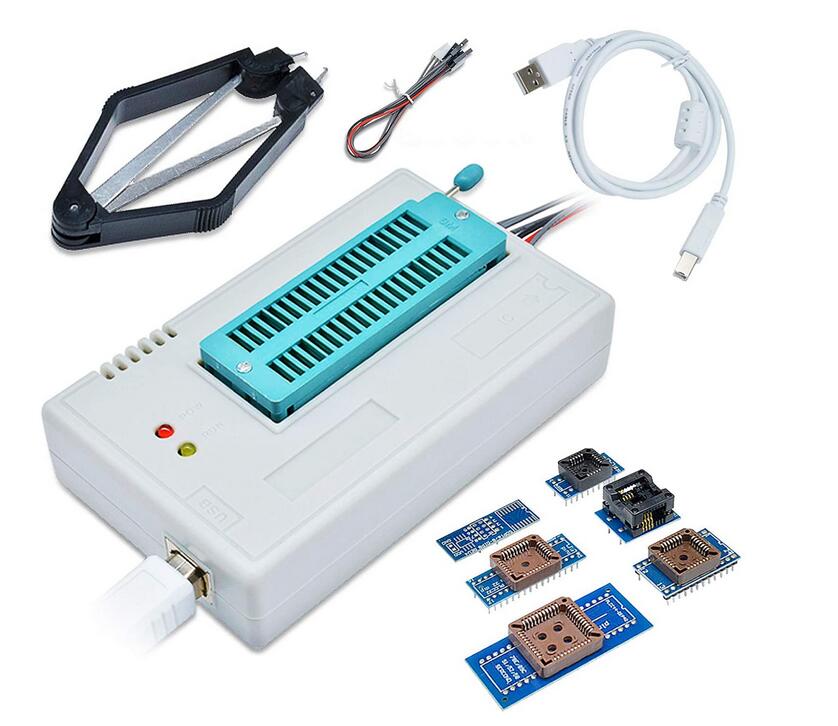 TL866II Plus Programmer Features:
1.Support 4 programmer working on ONE PC at same time.
2.Low power consumption and with smaller size
3.All chips no need extra power supply
4.Internal 40 pins over-voltage protection
5.VPP and VCC over-current protection
6.Support more than 15000+ chip models
7.AVR microcontroller one-to-one soft encryption
8.Automatically detect poor contact or wrong chip pins to avoid damage to the device.
9.Support 74/54 CMOS4000 series integrated circuits
10.Unique serial programming ICSP interface
T866II Plus Programmer Parameters
PIC24 16-bit MCU 32MHZ, USB1.1 FS 12MHZ transmission
Volume: 10cm x 6cm x 2.5cm
40-pin drive IO design. Non-full drive, IO voltage is not adjustable.
VCC voltage 1.8-6.5V 32 levels adjustable, VPP voltage 9V-18V 32 levels adjustable. VCC 120MA over current protection, VPP 100MA over current protection.
Power consumption: 5V <500MA
Static power consumption: 60mA.
Without external power supply interface.
Self-test function, self-test each pin of VPP/VCC/GND/IO
Suitable for developers and maintenance personnel, can do small batch production for small capacity chips, support simultaneously working with 4 Programmers on each computer
T866II Plus Programmer Support Chip List:
26 27 28 29 37 39 49 50 Series Parallel ROM, EPROM, EEPROM, Paged EPROM, Flash Maximum capacity 64MBits.
24 25 35 45 85 93 95 Serial Series EEPROM. Support 25FLASH chips maximum capacity 512MBits
NAND FLASH TSOP48 chips support up to 8Gbits, NAND can be customized parameters to add new model chips.
Microcontroller Series
GAL programmable logic device programming
SRAM test, support common 24 61 62 DS12 series SRAM test, support data line test, address line test, memory cell incremental test and cell test.
Super performance 54/74F/LS/HC CMOS4000 series integrated circuits logic test.
Can test common logic integrated circuits, test can be located to the logic gate circuit, can customize the logic vector table.
For full support chip list,please refer to:TL866II Plus Universal Programmer Support Chip List
TL866II Plus Programmer Software Download:
TL866 II & T56 Programmer Software V11.3 Download and Installation Guide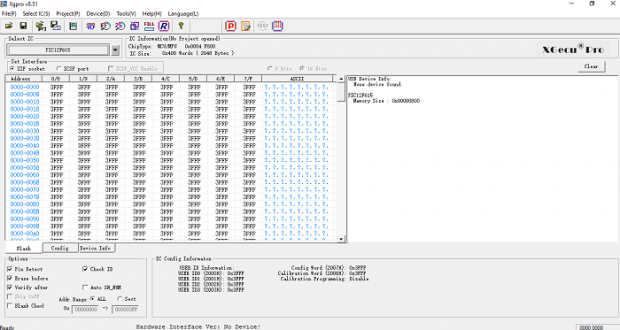 TL866II Plus Programmer Update Log:
Version: V10.05 –2020.3.26
ADD
ISSI25xxx
INTEL 28Fxxx TSOP48/TSOP56
ISSI29GLxxxx TSOP48/TSOP56/BGA48/BGA64
XGecu T56 Support:21482 pcs( +260 pcs)
TL866II Plus Support:15918 pcss( +66 pcs)
Fix some known Bugs.
Version: V10.02 –2020.3.20
ADD
XGecu T56 Support:21222 pcs( +271pcs)
TL866II Plus Support:15852
Fix some known Bugs.
Version: V10.01 –2020.3.16
ADD
(T56 and TL866II Plus) Huahong BH25xxx
XGecu T56 Support:20951 pcs
TL866II Plus Support:15852
FIXED:
(T56)SST27SFxx/SST39VFxxx Pindect set error
SAMSUNG:K9F1G08U0B ID error
Version: V10.00 –2020.3.14
T56 Supported
XGecu T56 IC Support:20917 pcs
TL866II Plus IC Support:15821
Fixed some known Bugs
Version: V9.16 Support:15821–2020.1.9
ADD:
HN58C256AP MR45V032A MR45V064B MR45V256A
MR44V064B MR44V100A
Fixed some known Bugs
Fixed:MT29F4G08ABAEA pagsize set
Fixed:MT29F8G08ABAEA pagsize set
Version: V9.00 Support:15808–2019.10.22
A lot of optimization was done in V9.00 .
Newly added about 300 chips supported. (Please check the list of supported )
Fix some known Bugs.