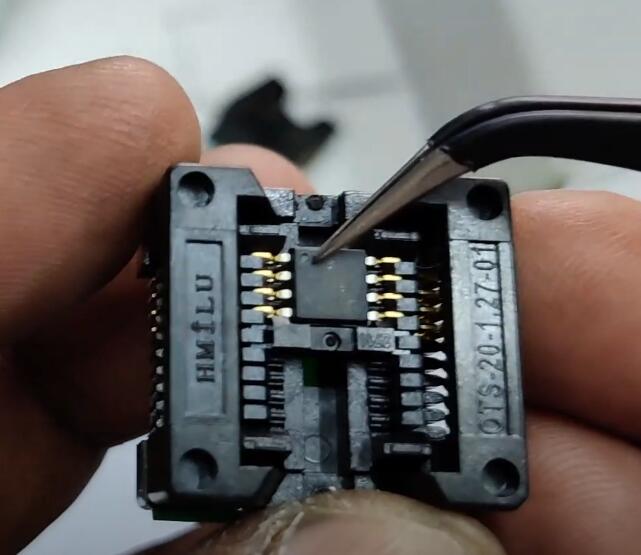 This instruction show you guide on how to use RT809F programmer to write and read data for W25Q32V chip.
Procedures:
Put W25Q32V chip into the OTS 20-1 socket.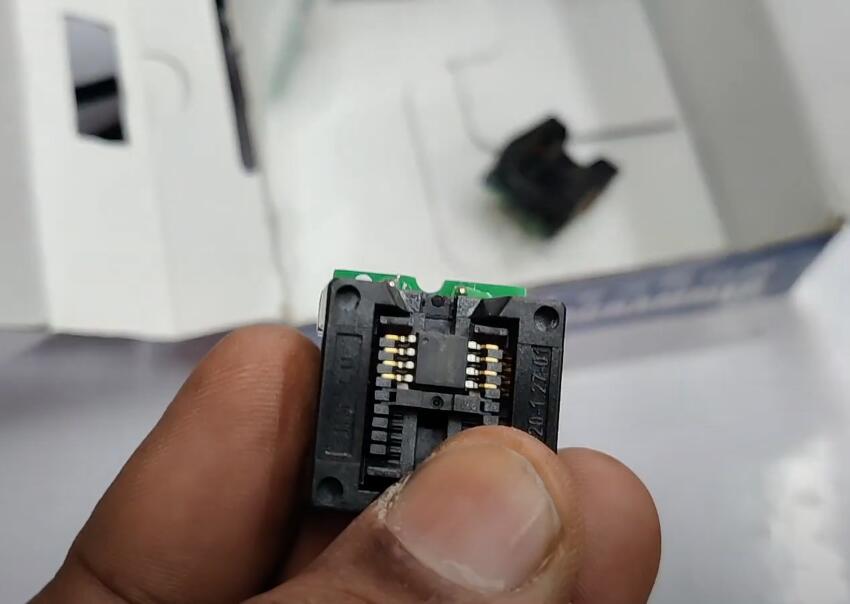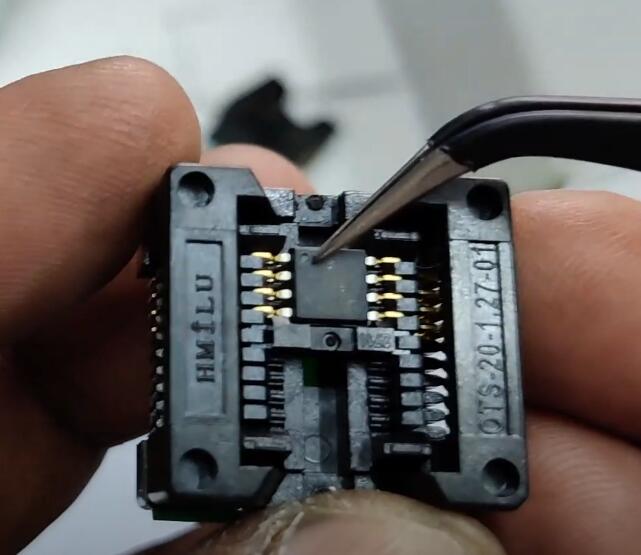 Install the socket to RT809F programmer,remember pin 1 need face upside near Handle.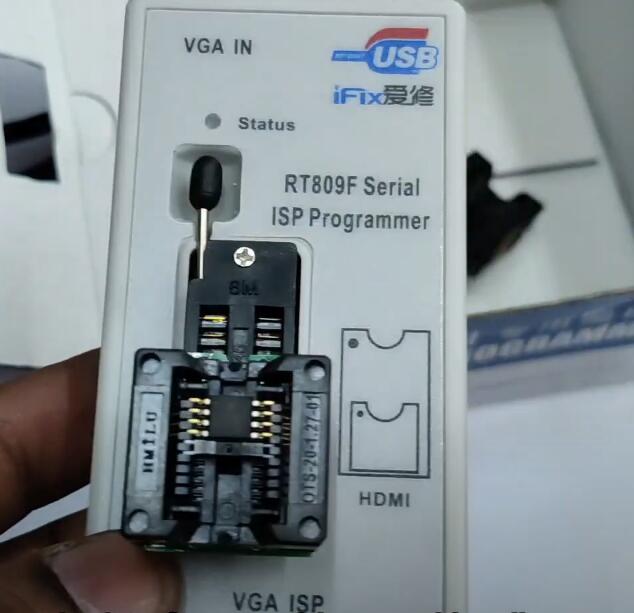 After then connect RT809F programmer to PC by USB cable
Then run RT809F software
Click "Smart Identify SmartID"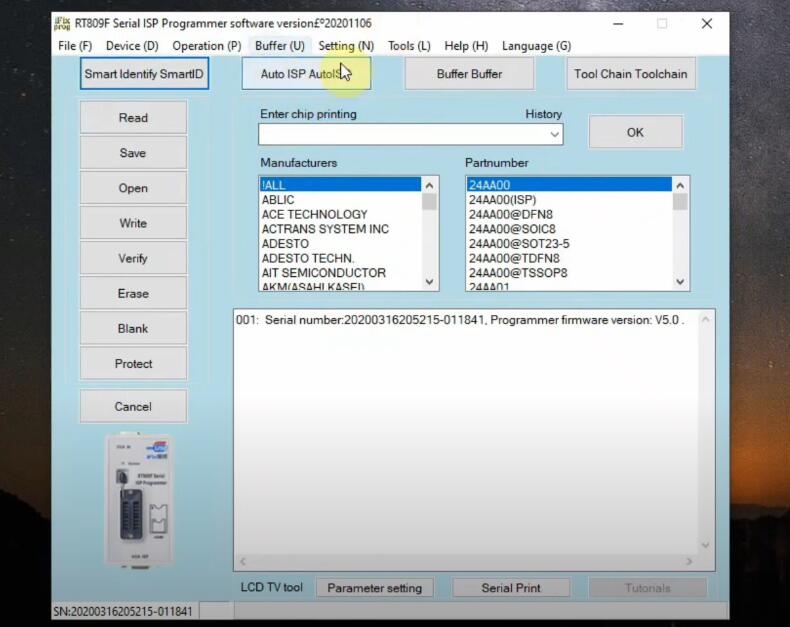 Now here W25Q32V chip identified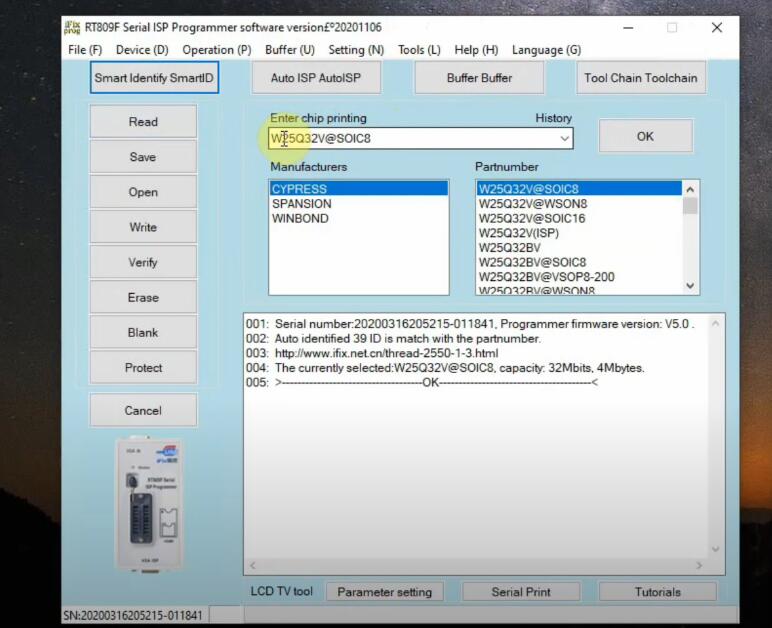 Then click "Open" button to load the bin file you want to write into W25Q32 chip.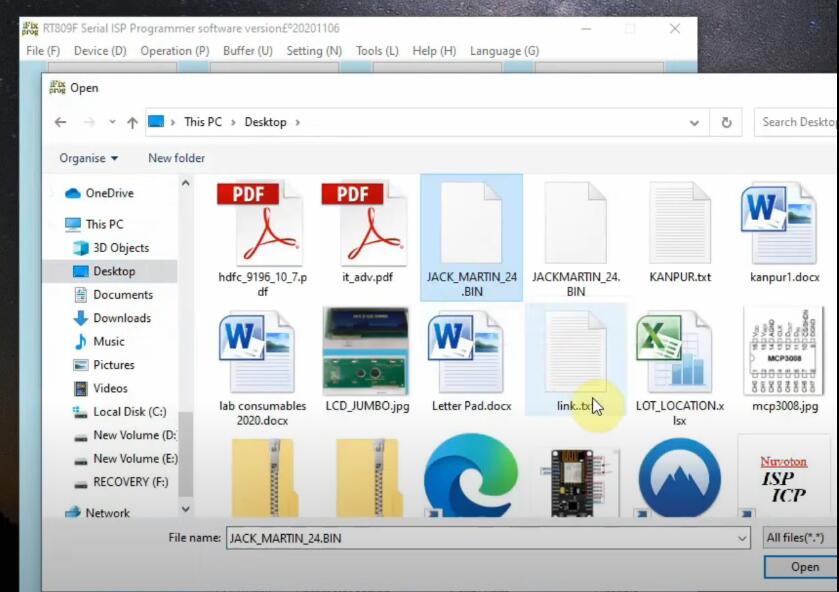 File has been loaded,click "Write" button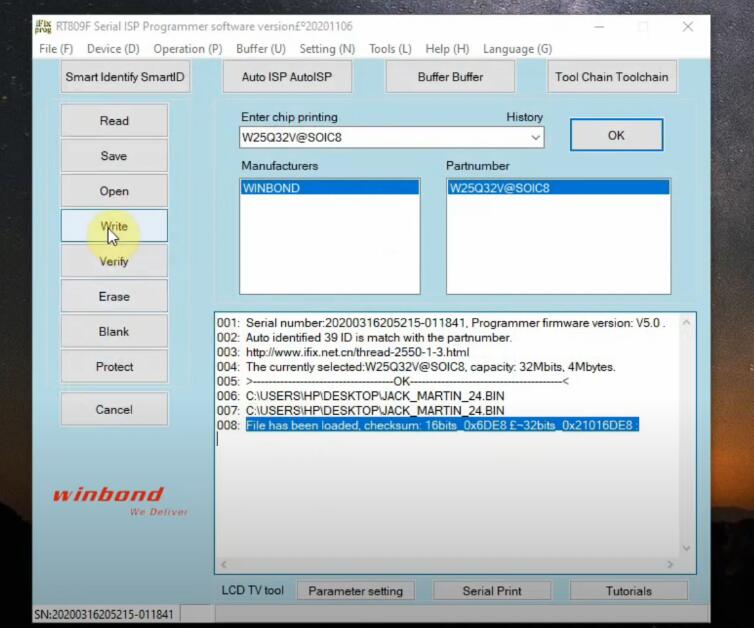 Now please wait for writing processing done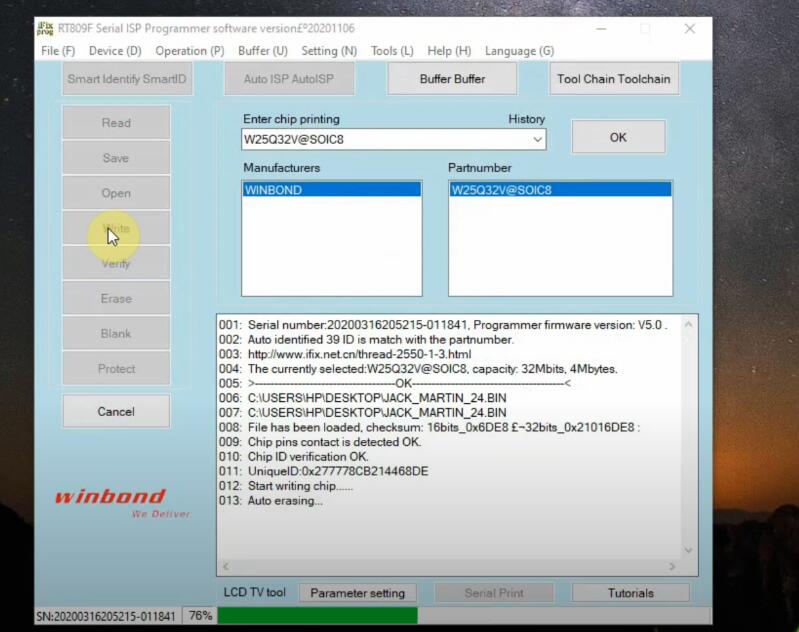 Write successful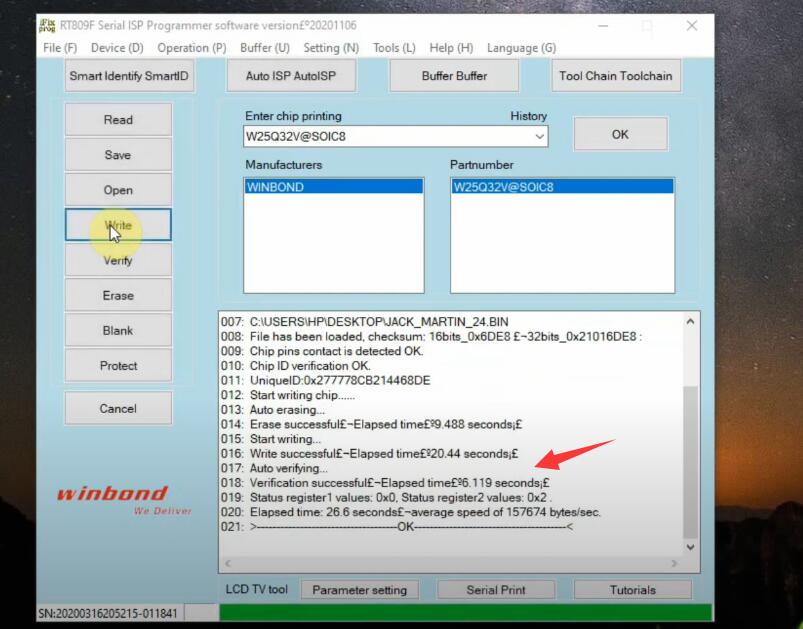 More case for RT809F programmer,please refer to:RT809F Programmer Feedback