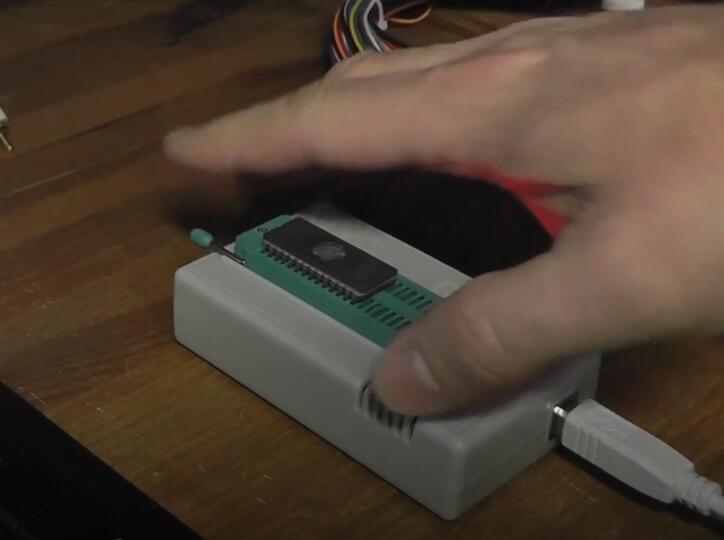 MBM27256 chip is a normal chip work on many board,chipprogrammer.info show a example on MBM27256 chip programming by GQ-4X programmer.Here comes another example on how to use TL866 II programmer to program MBM27256 chip.
Procedures:
Put MBM27256 chip on TL866 II programmer,then connect to PC with USB cable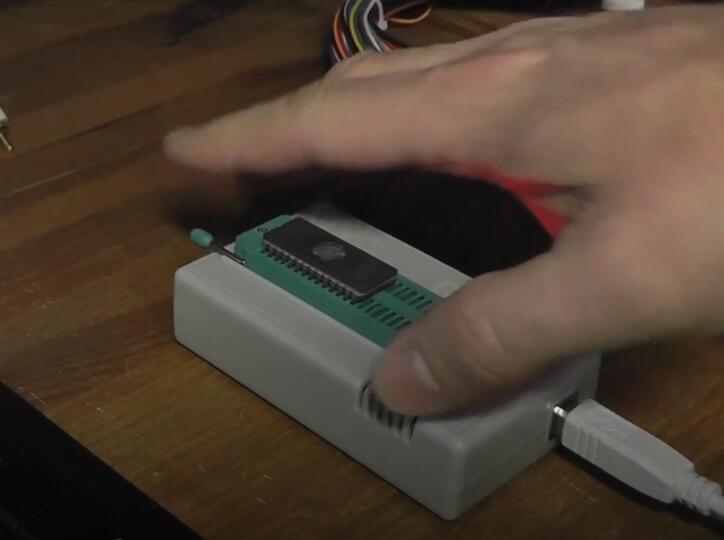 Run TL866 II programmer software on PC
Click "Select IC",input "27256"
After then select "FUJITSU" and select "MBM27256 @DIP28"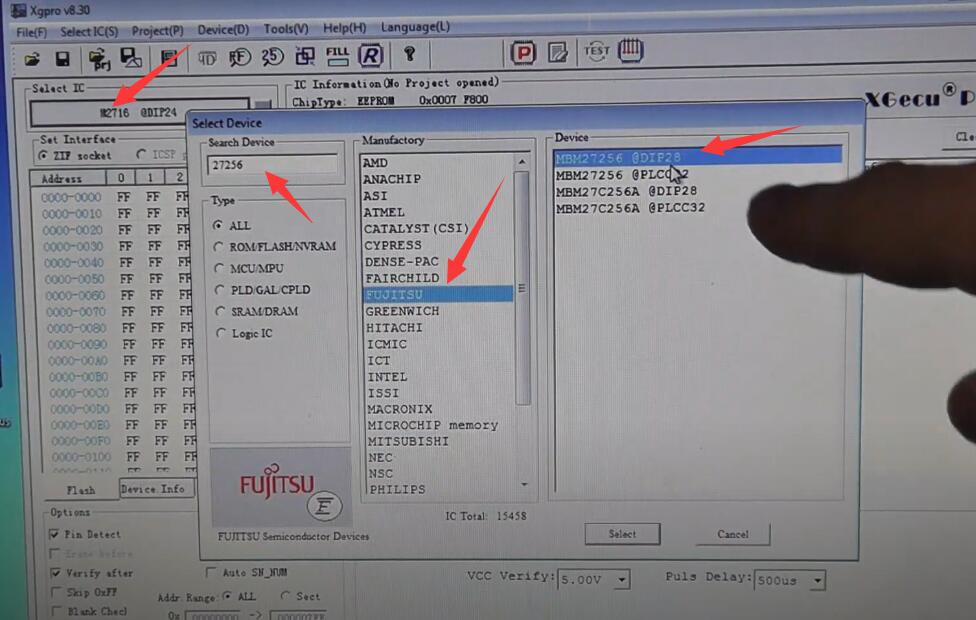 Now here click "Device" on menu bar,and in the sub-menu show the option
You can select "Read/Program/Blank Check…" for your projects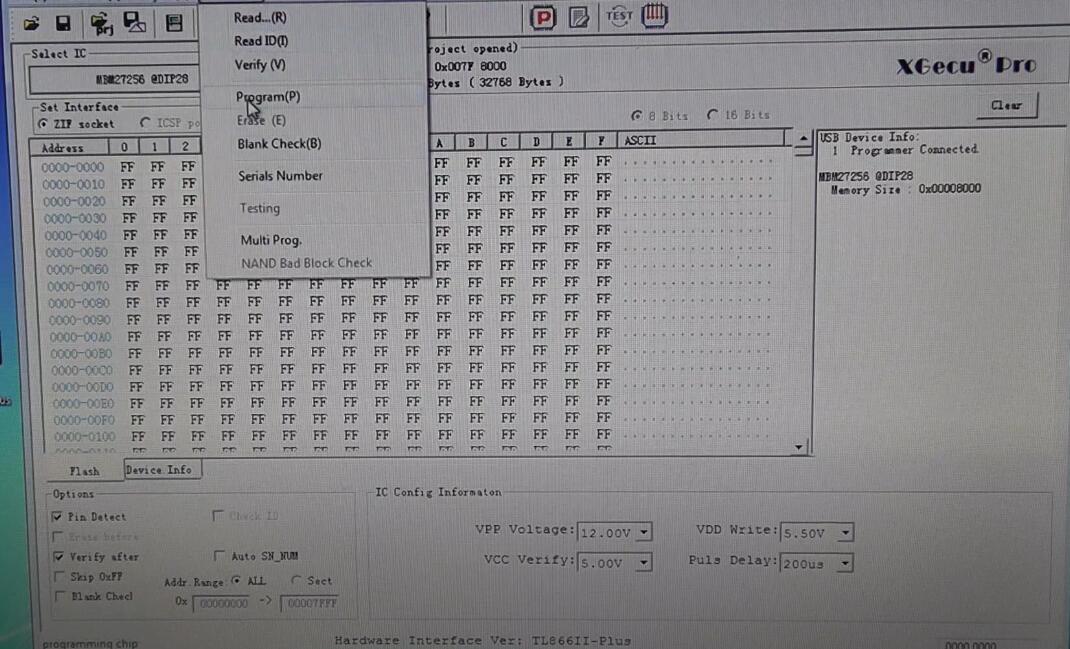 Click "Program" option,then it will prompt you with below window
Select eeprom file you want to write into MBM27256 chip.
Click "program" button again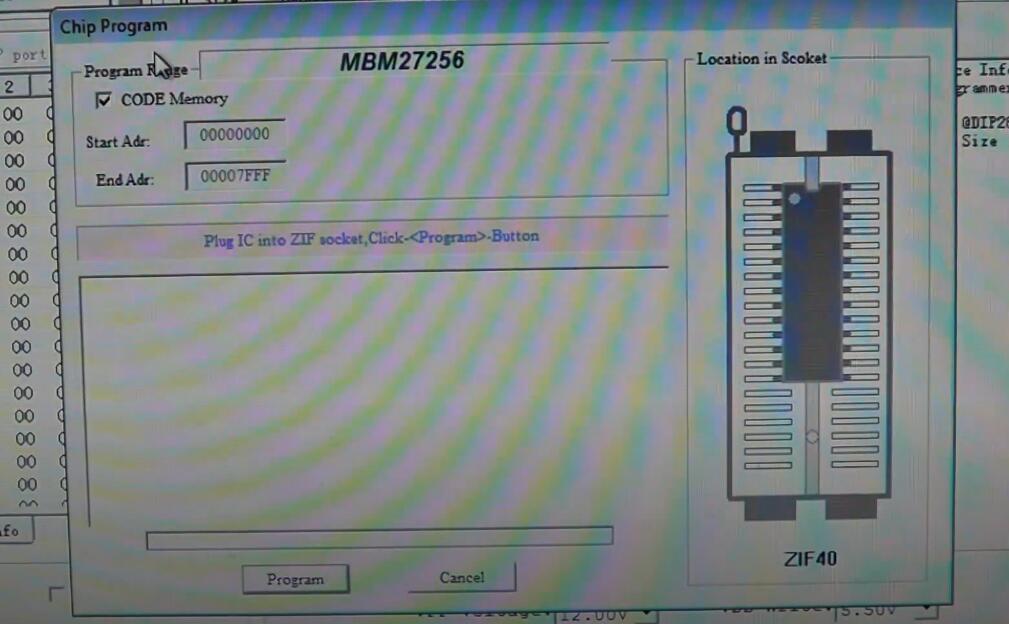 Ok,now please wait processing
Pin Detecting Passed
Programme Code…
Verify Code..
Programming Successful!