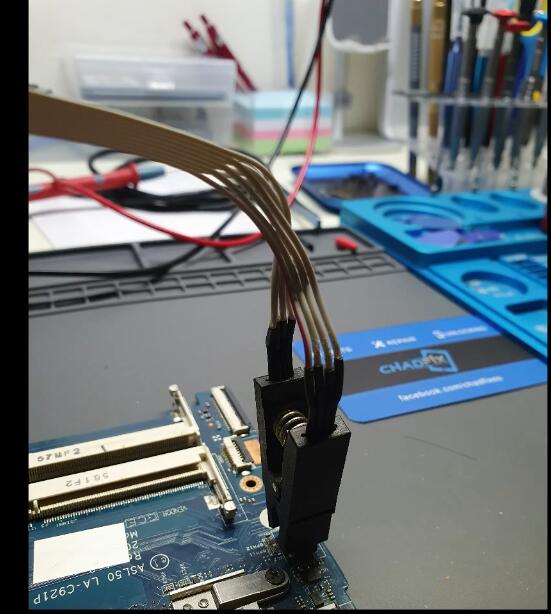 If you want to use EZP2019 programmer to program PC BIOS chip,it will show you incorrect chip model type.So you need modify your EZP2019 programmer.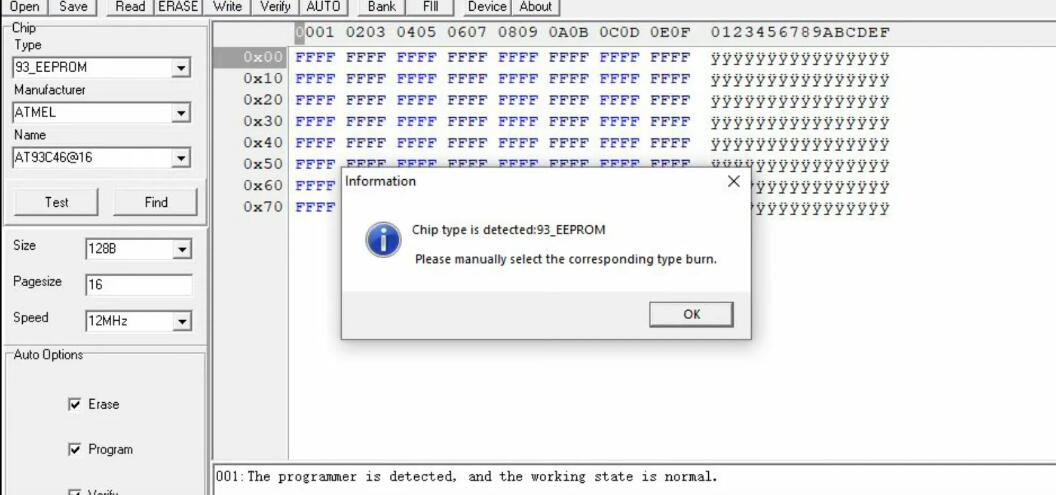 Tools you need:
1.Philips screw driver
2.Soldering iron
3.Solder wire
4.Jump wire (any wire will do)
5.Tweezers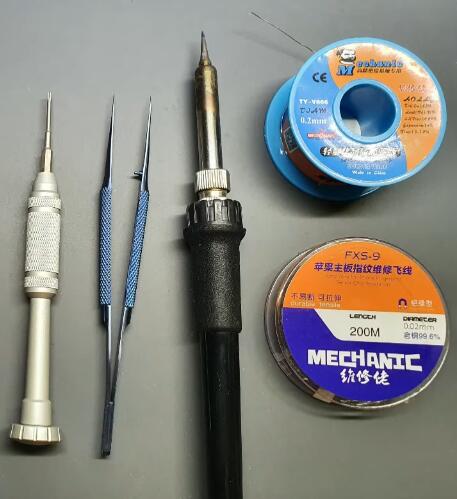 Procedures:
Remove four screws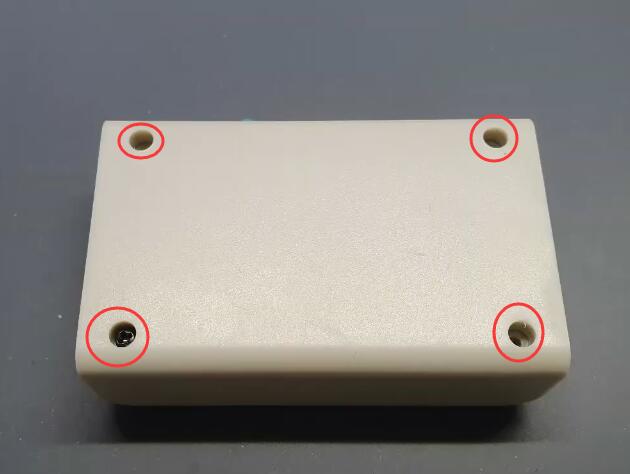 Solder a jumper wire from GND to pin 4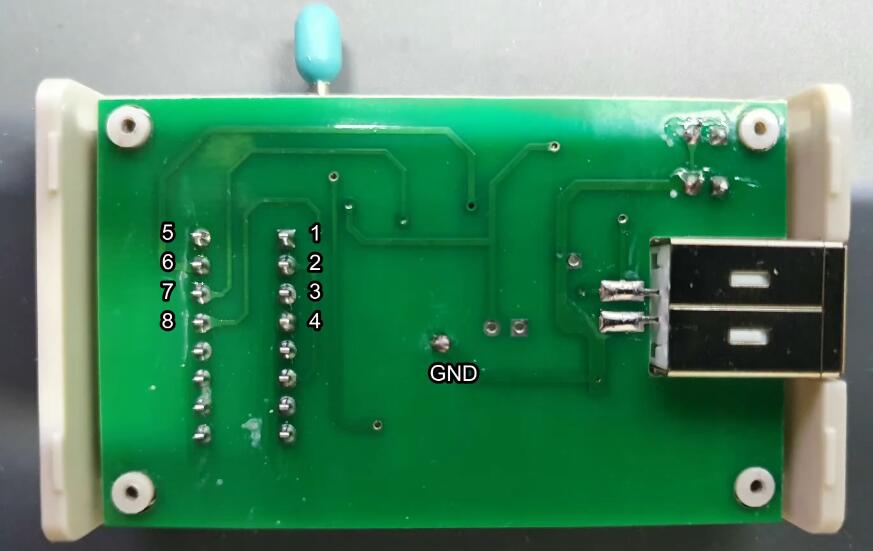 Making pin 4 directly to GND will make the voltage and current more stabilize while using the test clip.
Pin1 will be the upper left most socket,marked red circle.
Marked X for the lower part as it is not connected.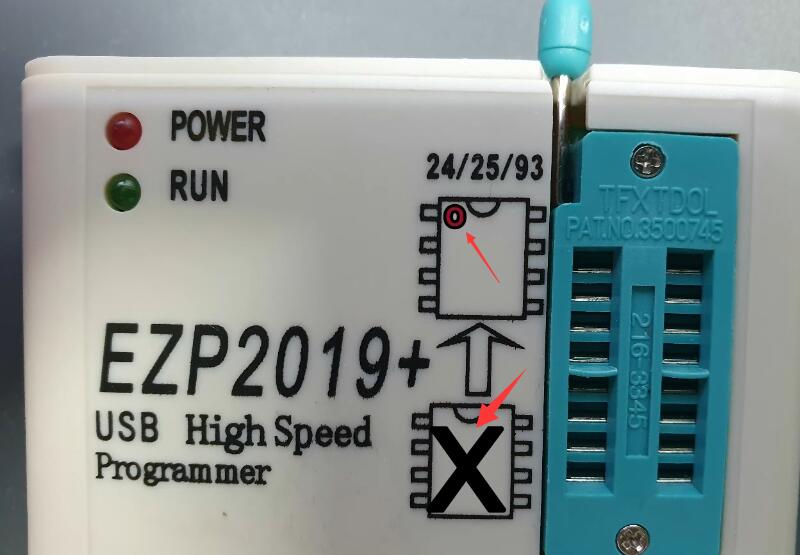 Insert SOP16/8-DIP8 board for test clip and latch it.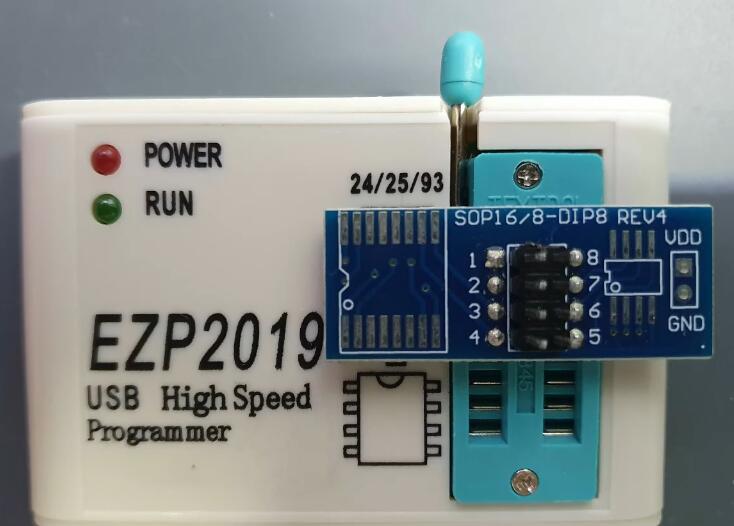 Insert the test clip ribbon connector.
Red wire will be your pin1
BIOS clip pin 1 will always have a dot indicator on it
Red wire on test clip will always be your pin 1 on BIOS clip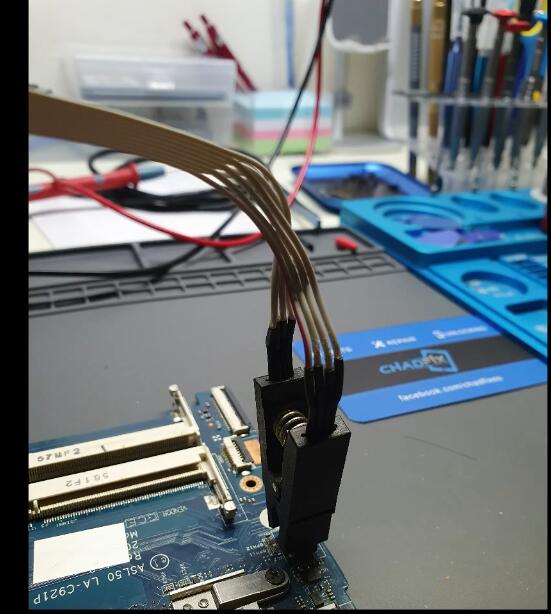 After Modification
EZP2019 programmer can identify BIOS model correctly